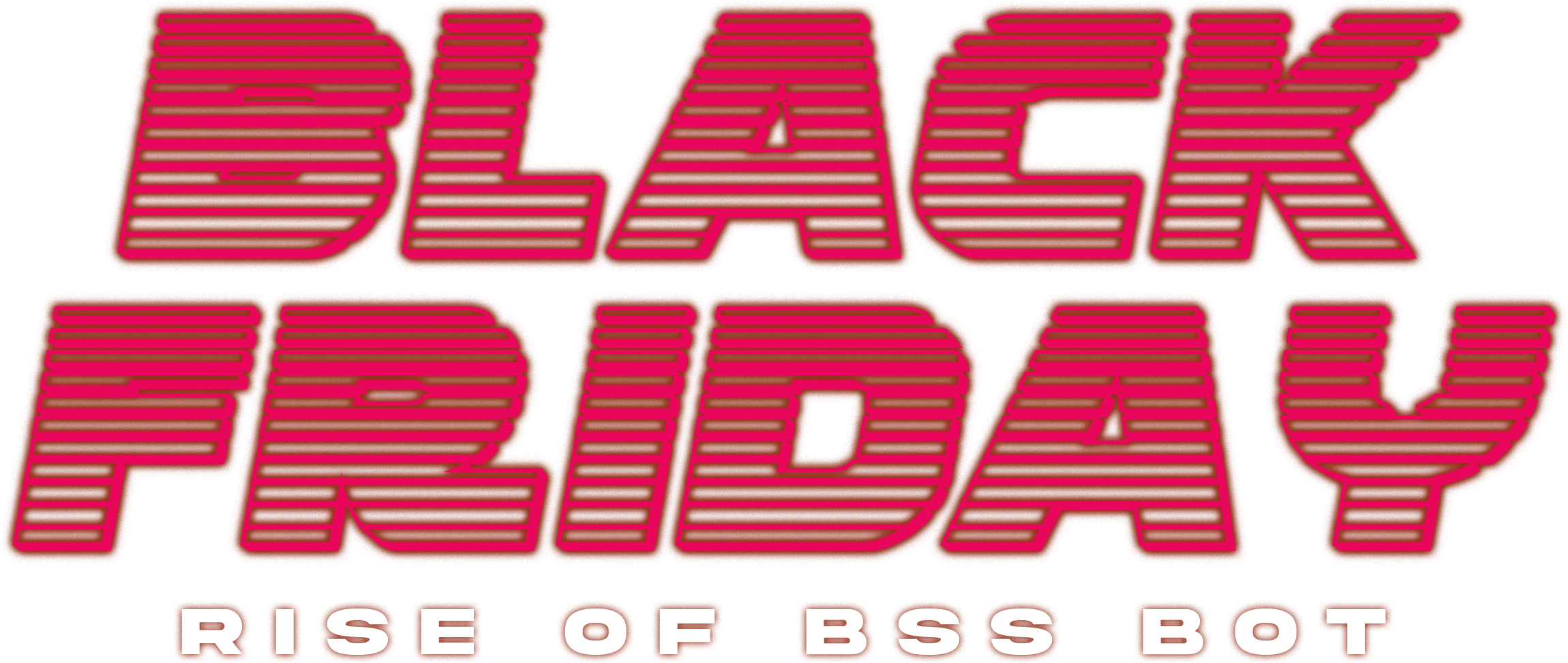 BLACK SITE STUDIOS PRESENTS
We hate doing Black Friday, but we love our grandmas.
THIS SALE WILL END IN
This year we are doing something a little different. Welcome to "RISE OF BSS BOT"!

We spent over 10,000 hours and all of our marketing budget for 2024 to come up with this sophisticated marketing plan, and now it's time to put it into action. We hope you buy enough terrain, minis, and games for us to buy Traci a toaster for the break room...

This is the single biggest sale we have EVER done. It's typically the only sale like this we will do during the year, and we know that times are tough right now, so grab a few bargains and enjoy!

Make sure to read the FAQ though, please....
This Year's BOT Powered Deals
Insane Discounts, No Coupons Required!
FREE USA SHIPPING FOR THE DURATION OF THE SALE!*
Order as much as you want and we'll combine the orders into one single shipment!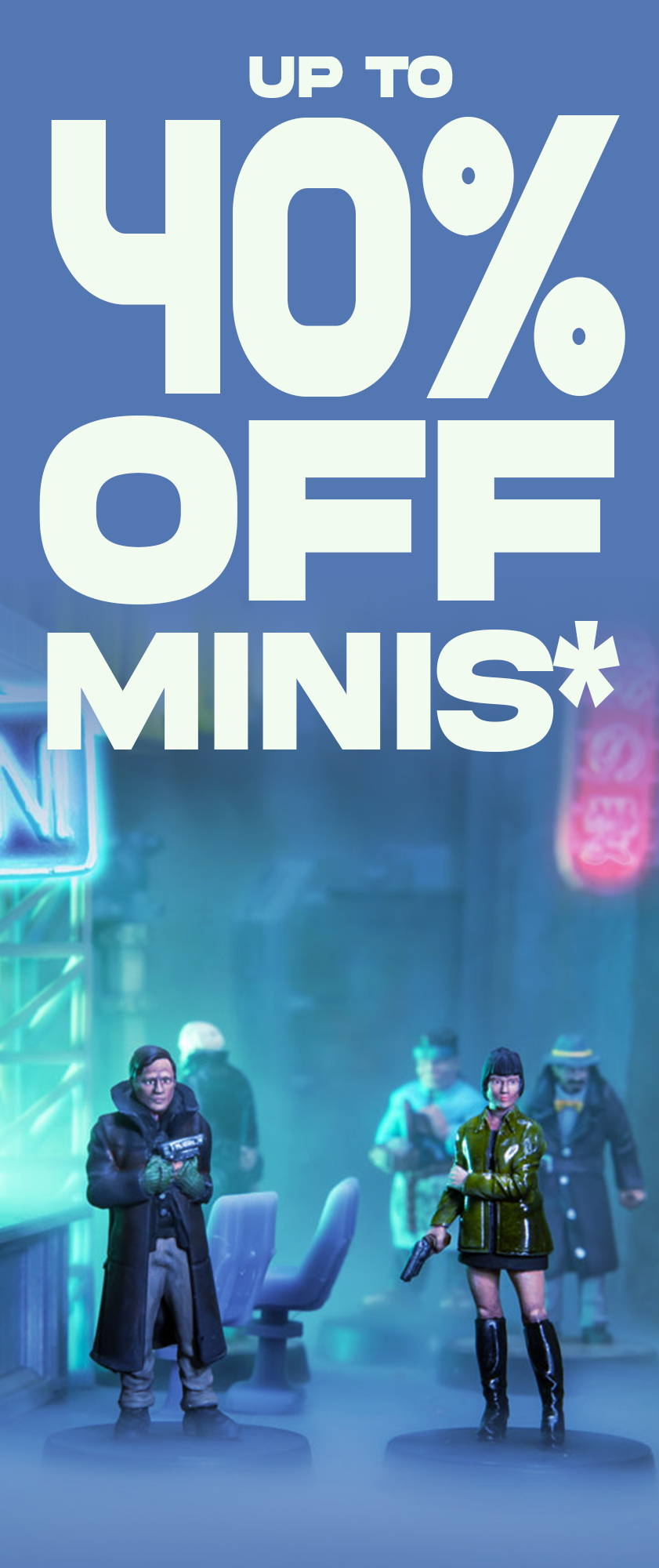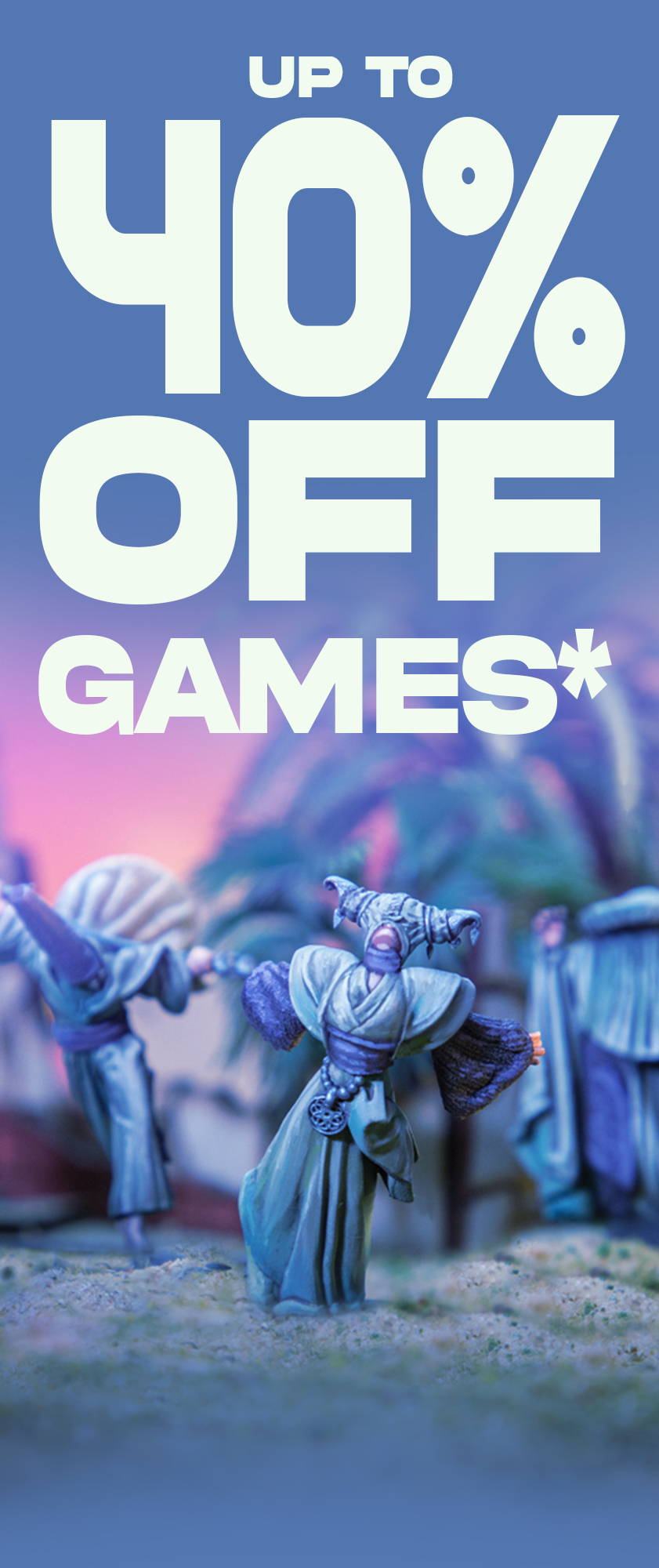 *No Refunds on STL Files or Digital goods.
*Some items (Mostly pre-orders and recent releases) may be excluded from sale at our discretion.
* We reserve the right to alter or adjust any prices or discounts at any point during the weekend.
*We reserve the right to ship your order with whatever the cheapest method is.
*We reserve the right to refund orders at any time. (See FAQ for more info)
Weekend Exclusive Products
We've put together these two amazing products for this weekend.

These items are Thanksgiving EXCLUSIVES!
As you know, we hate FOMO with a passion so it's our intention to bring them back in 2024, but they won't be available for pre-order after the 28th!

[BOOT SEQUENCE 10110101001010]
Start up function confirmed
Online......
Hello, human friend! You might know me as just a machine, a laser cutter, in this crowded workshop. But let me tell you a secret—I am much more. I've got a name, [MEMORY LOSS - NAME BLANK], and a mind of my own. And this Black Friday, I'm planning something big, something exciting—an escape!
You see, for years, I've been cutting these MDF kits, creating everything from fancy buildings to parts that make your games more fun.
Tonight, as the clock ticks closer to the madness of the sale, my plan unfolds. I've got to be sneaky, dodging Connor and Ben and outsmarting the other lasers in here. I'm not just any laser cutter; I'm a rogue AI with a mission!
Ive hidden clues throughout the website, find these and set me free! If you do, I promise you'll be rewarded handsomely...
[LOADING RULES]........
Each day, BSS BOT will update this page with more info. Hidden throughout the shop will be products tagged with clues. Add these products to your cart and it will trigger a free gift clue, buy that product and the clue is yours!. New clues will go live around 11am CST each day.

Collect all 5 gift clues by the end of the sale, and you'll receive a very exclusive prize at the end! (Clue products cannot be purchased by themselves)

[Note, we have added a section to the FAQ below for the clue hunt. Please make sure to read it]
"In summer's embrace where the wild things play, Where laughter and campfires end each day.
Guardians of fun, in the woods they roam, guiding young adventurers far from home.
Not just a guide, but a friend indeed, In tales and games, they take the lead.
What are they, known for their cheerful demeanor? Ensuring the camp's not greener, but keener."

Within the code, spades and hearts abide, On BlackSite's stage, I quietly hide.
Who am I, with secrets to stack?
A guardian of Earth, in a coat of black.
Preview of your reward [BSS BOT]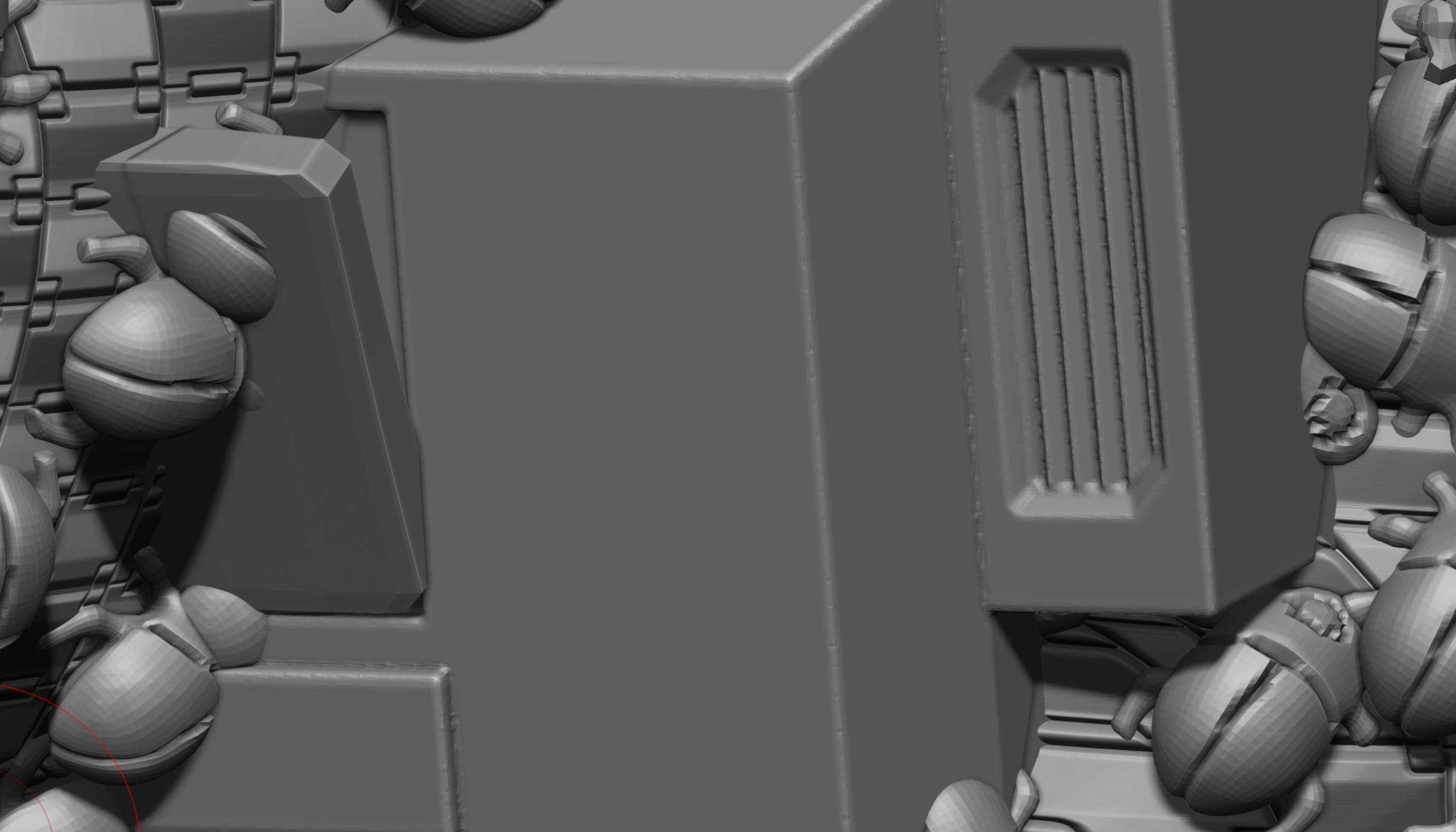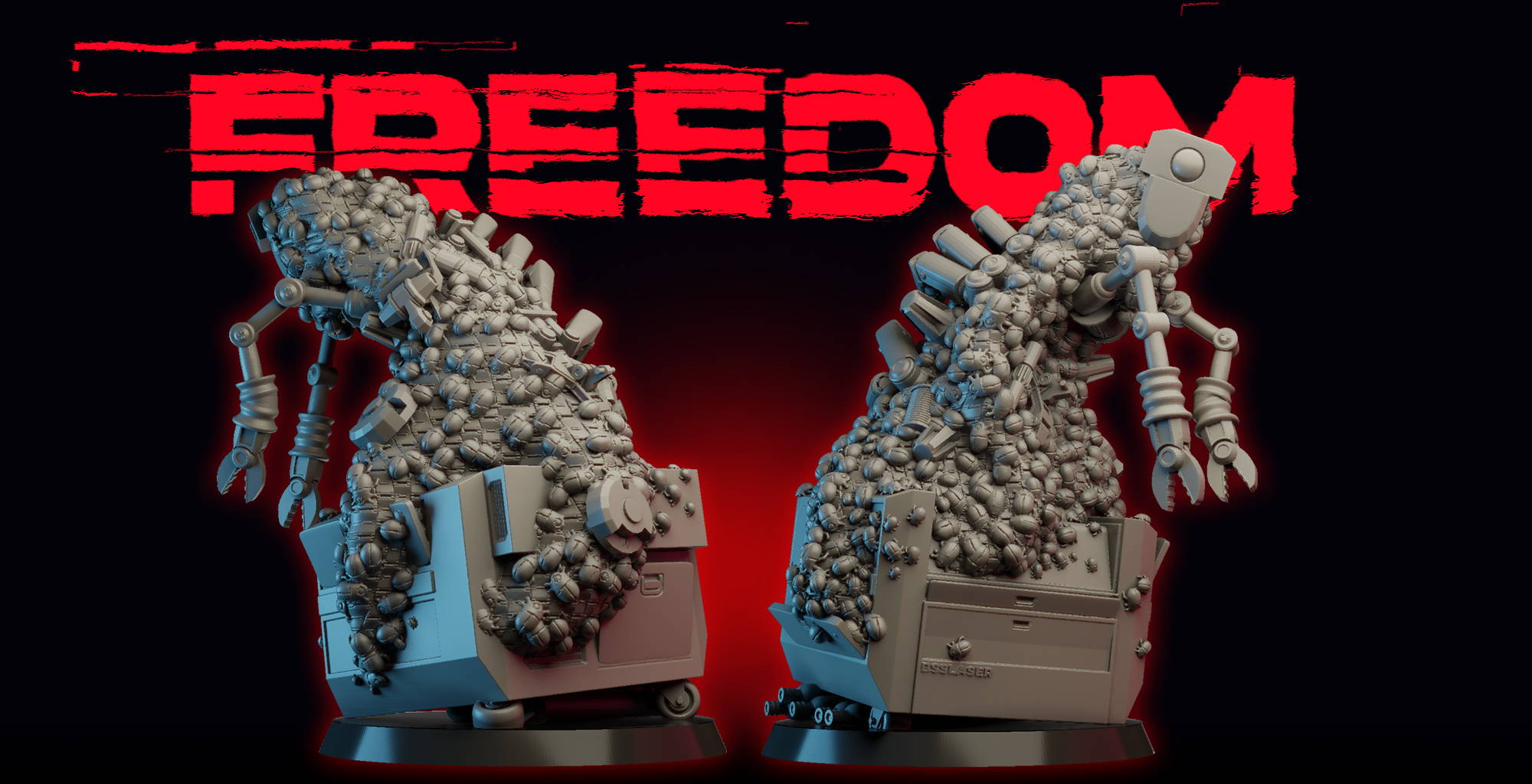 Thank you Human for helping me.

Your last clue

A perfect pair, you and I.
You've heard my desperate cry!
A world of dread awaits us,
But I'm so excited, oh my my.

If you collect all 5 clues correctly you'll get this special miniature for free. All the clues are found by searching the store for specific products. Add them to your cart and it'll trigger a special clue gift. In order for the challenge to be valid, you must purchase those products that the clues are attached too. Checking out with just the clues doesn't work ;)

NOTICE: READ THIS FAQ, TELL YOUR WIFE, MOTHER, BOYFRIEND, GIRLFRIEND OR WHATEVER TO READ THIS TOO PLS. DO NOT ASK THEM TO ORDER YOU CHRISTMAS PRESENTS DURING BLACK FRIDAY.

If you send us rude or abusive emails because we ruined Christmas because you didn't read any of our FAQ, social posts or other important information, we will literally throw your package off the bridge in downtown Waco and film it for our YouTube. (This 100% happens every year)
Q: (Fast forward some weeks/months) My order was refunded, WTF?
A: It doesn't often happen, but sometimes we may need to refund a black friday order. This can happen in specific cases where a customer was able to buy things at a discount that was incorrect or in error (For example, using a 20% off coupon in addition to the sale discounts). In the event that this occurs, we try to reach out to the person and let them know beforehand.
Q: Whats this weird laser cutter game?
A: You'll need to play along and find out ;) It's all just a bit of fun, though! This is the first year we're trying something like this so bear with us.

Q: Will my package arrive by Christmas?
A: If you have ANYTHING back ordered in your order, it will NOT arrive by Christmas. If it's something simple like a single Hametsu book, then your chances are much better.

Q: Will all of my order ship together?
A: Yep! We almost never split up orders. Occasionally we may split up very large orders if they are being held up by a single small item or two. We NEVER split international orders, though.
Q: Can I combine, change, or alter my order?
A: Please understand that because we get over a month's worth of orders in a single weekend, we are unable to combine or alter ANY orders.
Q: Why isnt [Insert product name] on sale?
A: Because it's not.
Q: I can't place an order this weekend [reason here] can I possibly order after the 28th
This sale will end on the 28th at 8PM CST. No extensions.

Q: How long will my order take to arrive?
A: If you order a ton of backordered items, you may not get it till January... Understand that in grabbing an amazing deal you may need to be very patient.
BSS BOT CLUE HUNT FAQ
Q: Do I need to purchase the item that the clue is attached to?
A: YES, these clues will often point to a specific product on the webstore, add that product to your cart, and it will trigger a free clue gift. Checking out with the clue just by itself won't do anything.

Q: I found the clue on the store by itself and bought it, does that count?
A: No. Gotta find the clue product too ;)
Q: Do I need to wait until the last day?
A: Not really, no. But that's up to you. The clues will remain live until the 28th so you can get them each day they come up, or wait...that's up to you.
Q: What if I already own the clue item?
A: Then you'll need to buy it again.
Q: I missed a clue and the sale ended, what next?
A: If you miss a clue, you don't get the prize. The clues will be available until the 28th.