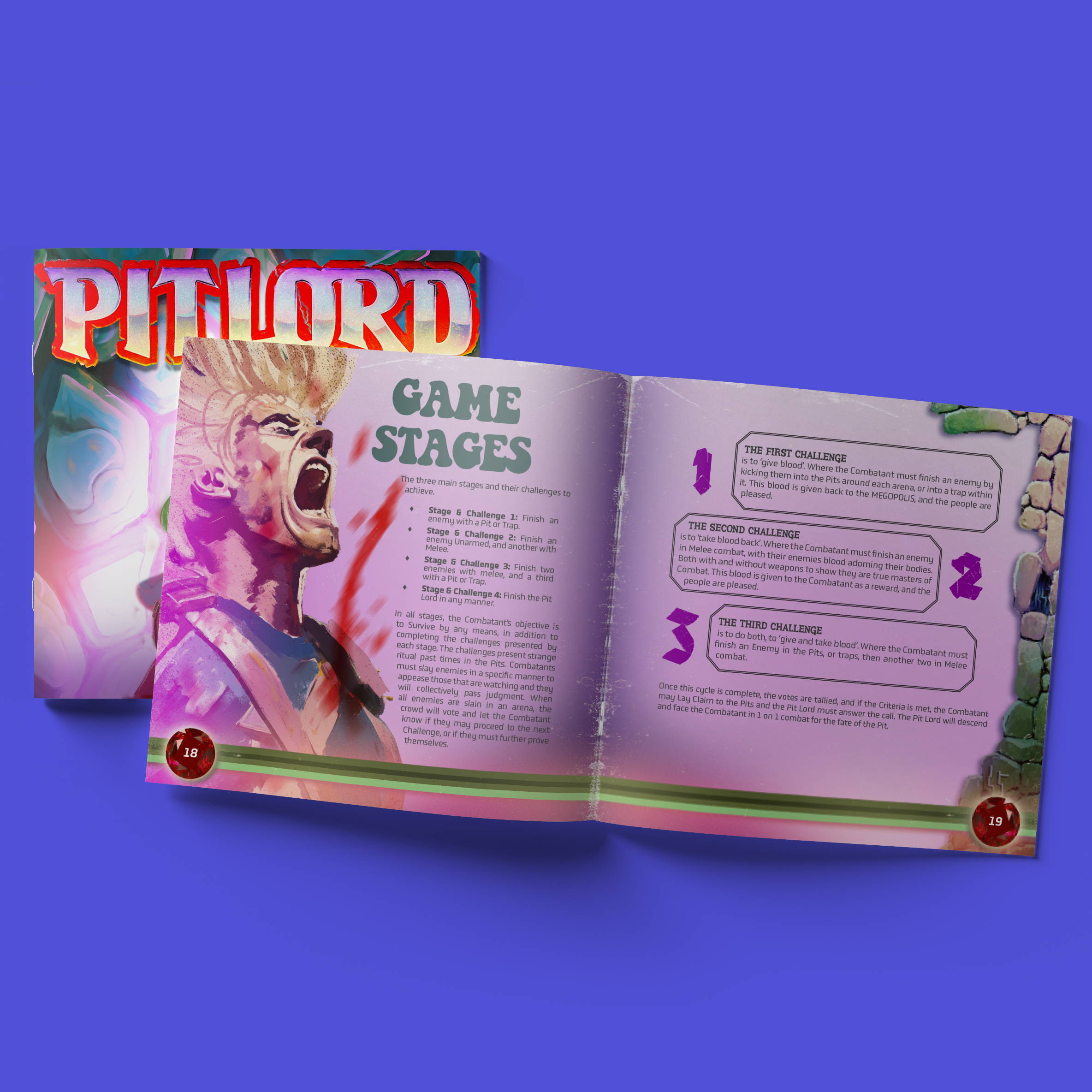 WHAT IS PIT LORD?
PIT LORD! Gladiatorial combat on a brutal alien planet set against a Cosmic space fantasy backdrop where anything is possible. The second solo game in the "Malev Microverse"! In Pit Lord, you are the COMBATANT! A peerless warrior hailing from an alien culture that has been conquered and absorbed by the MEGALITHIC MEGOPOLIS, a massive arcane living city that crawls the surface of BATÜL PLANET, scouring and consuming everything in it's path. You have been thrust into the fighting Pits to be entertainment for the masses, thought to be nothing but fodder but you are filled with nothing but red hot vengeance and determination to crush their foes, see them driven before you, and to slay the Pit Lord and tear down the MEGOPOLIS from within.
To face the Pit Lord you must complete three challenges and be judged by the crowd. Pass trials, slay your enemies with your bare fists or a deadly assortment of weapons, smash them into traps or off the arena floor to their doom and win the hearts of the creatures and people watching. Only then may you challenge the Pit Lord herself.
Pit Lord builds off the mechanics introduced in Demon Ship and turns them on their head, and up to 11. Roll you Balance Dice, they program your enemies unpredictably, while giving you choice with your movements. Use clever positioning to gain damage bonuses with weapons represented by a deck of over 45 attack pattern cards to slash your way through 12 Pit Arenas all designed to end your journey. Do you think you have what it takes? There is no choice, only combat. Fight!